If you ever need commercial concrete restoration, you would want to learn everything about the procedure. In this article, we'll go over what commercial concrete restoration is, the various restoration techniques, and what to look for before hiring a commercial concrete restoration contractor. We'll also advise you on why you should leave this project to professionals and walk you through the concrete floor restoration process.
What Is Commercial Concrete Restoration?
Commercial concrete restoration is restoring old commercial floors to their former look. This restoration procedure can be used in a variety of scenarios, from commercial restoration to the restoration of public sidewalks. In some circumstances, the concrete repair and restoration process will make the concrete object look better than ever.
While repairs are an important part of the restoration process, there is a significant difference between simple concrete repair and commercial concrete restoration. Concrete repair solutions for a straightforward repair job are practical and may not consider aesthetics. A damaged sidewalk, for example, can be fixed by filling in the crack. Even though the sidewalk has been mended, the surface still has a scar. This signifies that the sidewalk has been fixed and functional but has not been restored to its original appearance.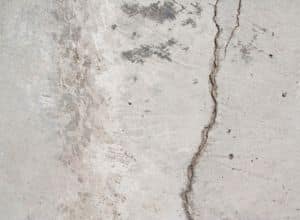 With commercial concrete restoration, the cracks on commercial floors are not only filled in, but the entire surface of the section is buffed and sealed, making any lingering signs of the crack virtually impossible to see. The total impact is comparable to removing and replacing the broken section entirely with new construction.
The Many Benefits Of Commercial Concrete Restoration
Commercial concrete restoration is critical to preserving a commercial concrete floor's structural integrity and endurance. Regularly maintaining your concrete will help you avoid costly damages and keep your property at its best. Here are a few of the most vital benefits of commercial concrete restoration:
Improved Aesthetics
Commercial concrete restoration can significantly improve its appearance whether your concrete is showing signs of age or has been damaged. This is especially crucial if clients or visitors can see your concrete.
Increased Durability
Increased durability is one of the most important advantages of commercial concrete restoration. You could lengthen the longevity of your concrete and avoid future problems by filling gaps and fixing the damage.
Improved Safety
Another significant advantage of commercial concrete restoration is improved safety. Concrete cracks can be a tripping danger, so they must be repaired quickly. Furthermore, deteriorating or damaged concrete could be structurally unsound, so it must be professionally restored before it becomes a safety issue.
Improved Value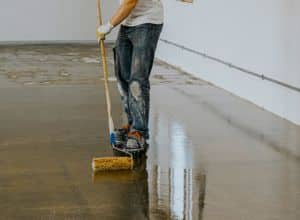 If you're planning to sell your commercial property, it's worth noting that potential buyers would prefer a property without cracks. Furthermore, some buyers need more funds for concrete restoration, so they look for a better option that fits their budget. It is recommended that you repair all damages and improve the appearance of your property to increase the value of your property.
Fix Underlying Issues
Cracks and other damages occur for various reasons. Property owners often disregard the underlying problem and concentrate on repairing the issue. Concrete restoration can help determine the underlying issues that cause deterioration. Leaks and poor repairs are examples of issues. You can locate the issue and resolve it at its source.
Cost-effective
Full-scale restoration of the damaged concrete might be expensive. Several additional charges may be incurred during construction because of excessive work, materials, etc. Concrete restoration, on the other hand, is far more affordable. Repairing cracks and damages becomes easier because this method also ensures longevity. Affordability is a significant advantage; you may obtain concrete restoration every three years to guarantee the structure and aesthetics are on point. When it comes to building maintenance, budgeting is always vital.
Peace of Mind
When you restore your concrete, you can be confident that you have done everything necessary to maintain your property's structural integrity. This is especially critical if your concrete is in an area prone to extreme weather.
The Commercial Concrete Restoration Process
Concrete restoration is a multi-step technique that comprises the following steps:
Assessment
The initial step in the commercial concrete restoration process is to examine the concrete's condition. This evaluation will aid in determining the best line of action for recovering the concrete.
Cleaning
After the assessment is completed, the concrete must be cleaned. This process will remove any dirt, filth, or other debris from the concrete's surface.
Repair
Any necessary repairs will be completed after cleaning the concrete. One example is filling holes, cracks, and any other damages caused by daily wear and tear or weathering.
Protection
After the repairs, a protective coating will be applied to the concrete's surface. This coating will aid in the protection of the concrete against future damage and weathering.
When Should You Call a Professional Concrete Restoration Contractor?
If you're in charge of the upkeep of a concrete structure, it's a good idea to become acquainted with the symptoms of wear and tear that you should be looking for. Here are the key areas to keep an eye on.
Cracks
Cracks are an evident visual indicator of a problem. Cracks might be a minor problem caused by age or weather, but they can also be a symptom of more serious structural issues and should never be overlooked. If you notice cracks in your building, you should have them checked by a professional.
Water Pooling
Water gathering on surfaces after rain frequently indicates a drainage problem. While your concrete was most likely finished with a waterproof coating when it was first installed, it can wear away over time and may need replacement. It is critical to have this evaluated because persistent water pooling will cause more harm to your commercial establishment.
Uneven Surface
Uneven walls, sinking floors, and stuck doors and windows should never be disregarded because they may indicate catastrophic structural problems. Uneven concrete will worsen over time, eventually leading to crumbling if ignored.
Crumbling
Crumbling concrete is a normal part of the aging process. Still, it can represent a major danger of injury if the structure becomes weakened, particularly in commercial establishments. The dangers of collapsing should always be noticed.
Aging Appearance
There aren't always obvious visual signals that your concrete needs to be repaired and restored, and spotting possible problems can help you avoid significant damage. If your concrete is starting to look shabby, has black rust streaks, or has a generally aged appearance, it's a good idea to get it assessed by an expert who can offer competent advice.
Why Should You Hire Professionals For Commercial Concrete Restoration?
Employing a professional for commercial concrete restoration is critical for numerous reasons:
Experience and Expertise
A professional commercial concrete restoration contractor has the experience and knowledge to determine the amount of damage and the best restoration approach. They can also be used to advise preventative maintenance to evade future harm.
Proper Materials and Equipment
A competent contractor can access the necessary tools and materials for concrete repair and restoration. This guarantees that the process is performed correctly and that it will last.
Cost and Time Savings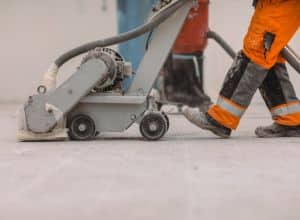 A competent contractor can finish the repair swiftly and efficiently, saving you money and time in the long term. Furthermore, their knowledge and use of high-quality materials can help to avoid future damage and the need for more repairs.
Safety
Concrete repair can be hazardous, particularly on bigger projects or high elevations. Professional commercial concrete restoration contractors have the necessary training and safety equipment to accomplish the work safely.
Insurance and Warranty
Reputable concrete repair firms provide warranties on their work and insurance to cover any problems that might arise during the repair process.
Overall, employing a professional for commercial concrete restoration guarantees that the work is done accurately, safely, and efficiently and provides peace of mind through insurance coverage and warranties.
Choosing the Right Contractor
Choosing a commercial concrete restoration contractor might be difficult, but with the appropriate knowledge and suggestions, you can select the ideal contractor for your project. The following are some pointers for selecting a reputable commercial concrete restoration contractor:
Ask Around
One of the easiest ways to determine whether or not a concrete maintenance specialist is credible is to ask around. Contacting local contractors who have completed work in your region that matches what you're looking for will provide you with an indication of their reputation and quality.
Check Online Reviews
Before employing any professional, read internet reviews to get the gist of the contractor's job quality and customer service.
Walk Through the Repair Area
Before handing over any money, ensure you understand what is needed and what will be done. This can assist in avoiding unpleasant surprises later on.
Obtain Estimates from Different Repair Contractors
Once you've narrowed your search to some repair contractors, obtain estimates from each. This will assist you in determining which contractor best meets your requirements and budget.
Request References
Once you've decided on a contractor, ask for referrals. It will allow you to analyze their work's quality and determine whether they are someone you can rely on.
Commercial concrete restoration is not a DIY job, so it's best left to experts. If you need reliable and top-notch commercial concrete restoration, please don't hesitate to get in touch with us today!