Have you ever wondered why there was a boom in the decorative concrete contractors business in the past few years? As decorative concrete becomes more well-known and decorative concrete products become more innovative, many decorative concrete contractors have entered the scene, wanting to capitalize on this trend. Unfortunately, not many of them have the experience and skills to produce the attractive, high-performance surfaces you want.
So, how to find the right decorative concrete contractors for your needs?
Look for Experienced Decorative Concrete Contractors
You want to make sure you only work with experienced decorative concrete contractors. Opt for those who have been in the industry for at least five years, giving you confidence that your home or property is in good hands. Experienced contractors like us at Floor Doctor would actively participate in your project while providing insight and suggestions to ensure its success.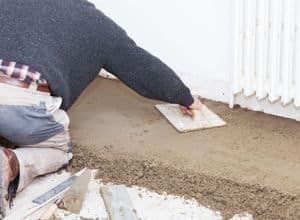 For example, you'll want to select reliable decorative concrete contractors who can provide the appropriate ready-mix concrete for your project and suggests additional options, such as concrete stamps, to improve the overall look. Good contractors will also advise whether exposed concrete suits your needs. But ultimately, the choice would always be yours. Their job is to make sure you make the best choice possible without being blind to the better options available.
Ask for Their License or Certifications
One of the most vital things to search for when hiring decorative concrete contractors is they should have the necessary licenses and certifications. They could present either of the two choices, but they can also present both for more credibility. Ensure the license is current and up to date, especially since it must be renewed regularly.
Furthermore, contractors who are members of industry associations here in Texas are more likely to be updated on construction industry news and safety standards.
Reputations Are Important
Even the worst contractors could afford top-of-the-line advertising. You need to look behind the flashy slogans and know the body of work behind the company. Read reviews and get references to get a feel for the decorative concrete contractors' reputation within the area. Ask previous customers if they'd be willing to work with the contractor again.
Check Their Insurance Coverage
Things could go awry on a job site, and you want to ensure you're not held liable for these mishaps. Or at least have that guarantee that you will not pay for the damages caused by others. Check to see if the contractors you're considering have insurance. And if they do, is it adequate to cover your property and your project in case of an accident?
You could always reach out to the insurance company directly to help you decide, and request that the coverage and dates be verified. Always take this step before agreeing to work with a contractor. When the going gets rough, you must ensure that the project is covered.
Enquire and Contact Their References
Before signing any contract, always request a list of references from the contractor, and then contact those references to know more about the decorative concrete contractors and their business. Enquire about the type of project, the duration of the project, the contractor's communication and involvement, and the overall opinion of the reference. Make use of this information to assist you in making your final decision.
Can They Provide What YOU Want?
With the different concrete dyes, concrete stains, stamped concrete mats, and specialty concrete mix available today, decorative concrete projects could differ significantly from one another. Rather than simply asking how many years of contractor experience, learn how many projects they've finished are similar to what you want.
Look for Better-Priced Deals, Too
When you set an appointment with decorative concrete contractors, they will usually provide you with a project quote. This is, of course, an estimated amount. But it could tell you how much you should prepare for the entire project. Some contractors adjust the final price throughout the project. But the best contractors can provide you with a fixed quote, too, if you should request it.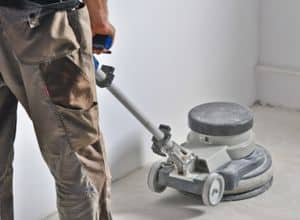 Compare the information you are given and use it to help you make a decision. More often than not, you will find contractors who offer their services at a more cost-effective price. These decorative concrete contractors might be offering value-for-money services more than others.
However, you should be cautious about selecting a contractor solely on price, especially if that quote is significantly lower than others. These low-ball contractors may cut corners or provide poor-quality work, and you don't want your project to suffer to save a few dollars.
Will They Listen?
Creating a decorative concrete floor can be very artistic, especially if you want to add original designs utilizing epoxy concrete coatings and other innovative materials. Before you even consider looking for decorative concrete contractors, you probably already have a certain vision of how the finished product should look.
Working with a contractor who will seriously listen to you and your ideas is important. Don't be afraid to ask many questions about the decorative concrete materials and their use. Your chosen contractor should make you feel comfortable during this collaborative process.
Benefits of Hiring a Professional Decorative Concrete Contractor
Regarding decorative concrete installation, there are accredited professionals and your mere DIY enthusiast. Since construction jobs are even more complicated today, you need a team with the required know-how and skill. While DIY projects are less expensive, in this case, cheap is undoubtedly expensive.
You deserve results that have an aesthetic appeal and are worth the investment. Let us see how reputable decorative concrete contractors like us at Floor Doctor could help!
1. Customer Attention and Satisfaction
The only way to finish a commercial concrete installation project is by giving all your focus to the client –- and that's what credited decorative concrete contractors offer. Hiring an expert means that there'll be no communication barrier or misunderstanding. The reason is that you will freely express what you want and get personalized results.
Furthermore, they could advise you on maintaining the installed concrete, so it lasts longer.
2. Maximizing Your Budget
Your local decorative concrete contractors would always recommend the best solution whenever you are constrained by money but need that decorative concrete well-installed. Contact the decorative concrete contractors and let them understand your budget limitation. Since professionals are used to dealing with resources, they can economize and try to work within your specific budget.
3. Less Risky, Warranted Services
The last thing you'll want is uninsured manual workers at risk working on your property. The law requires that every contractor ensure its workers in case of accidents. Plus, if the property is damaged during the project, you'll be glad you hired decorative concrete contractors who are properly insured and bonded.
4. They are Experts in The Field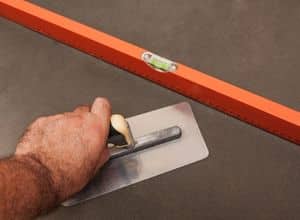 Skilled and experienced decorative concrete contractors could offer you the expertise you need to complete all of your projects, like installing precast headwalls. Choosing the most qualified and experienced contractors when constructing a home or building is best. A skilled contractor has lots to offer. First and foremost, they possess a track record of developing high-quality work.
Second, they possess all necessary qualifications, including certifications and licenses. Third, they are insured, suggesting they place a premium on their personnel's safety and the clients they operate with.
Review their records and the company's website to guarantee that the employee respects professional standards.
5. They Could Save You Both Energy and Cash
Another advantage of employing reliable decorative concrete contractors is that you'll avoid a lot of unnecessary worries and bother. Contractors with expertise provide a wide range of services to fulfill your building needs.
You don't waste time figuring out how to complete the assignment independently. When you hire them, you will avoid making a lot of blunders. Instead of wasting precious time, resources, and efforts on, something you have no experience with, hire someone who could complete the project efficiently.
To know the best decorative concrete contractors in your region, reach out to them and see whether they offer the kind of construction service you want. It is recommended to contact multiple providers and request a price for the concrete work you are looking for. You could search for testimonials on the internet to know what job they do, and that will assist you in knowing which one you should opt for.
6. Timely Completion of Work
Skilled concrete professionals are timely and dependable when providing the services you need. They are the people who maintain track of deadlines and keep track of their schedules. You will be relieved to learn that decorative concrete contractors have a committed team of qualified workers. This means that they are committed to fulfilling the project's objectives. Their team of professionals guarantees that the task is finished on schedule and without errors.
Professional Decorative Concrete Contractors Near Me
Do you want decorative concrete floors that will be the envy of your neighbors? If you're looking for reliable decorative overlay concrete contractors, you have come to the right place. Don't waste your time Googling, "decorative concrete near me" or "decorative concrete contractors near me." We at Floor Doctor are your decorative concrete specialists, and we specialize in decorative concrete services. Our dedicated team of decorative concrete experts can help you with your concrete needs. Contact us today at Floor Doctor to learn more about any of the services we offer!