Is your industrial garage floor looking bland and duller than before? Is it losing its polish? Then it's probably time to get it redone. Most people think just mopping the floor daily is enough to maintain its beauty and luster. That may work, but after some time, floor stripping and refinishing services are needed. These are essential floor services that ensure your floor's durability and beauty.
In commercial offices and industrial buildings with high foot traffic, garage floors are constantly being walked on and used, leading to them wearing down quicker if not adequately maintained. Floor stripping and refinishing services are one of the many methods used to make floors look as good as new again. Regular maintenance by professional concrete contractors will last longer because stripping and refinishing your garage floors has many benefits.
In this blog post, let's discuss the benefits of industrial garage floor stripping and refinishing services. Before everything else, let's start with the definitions first.
What is Floor Stripping?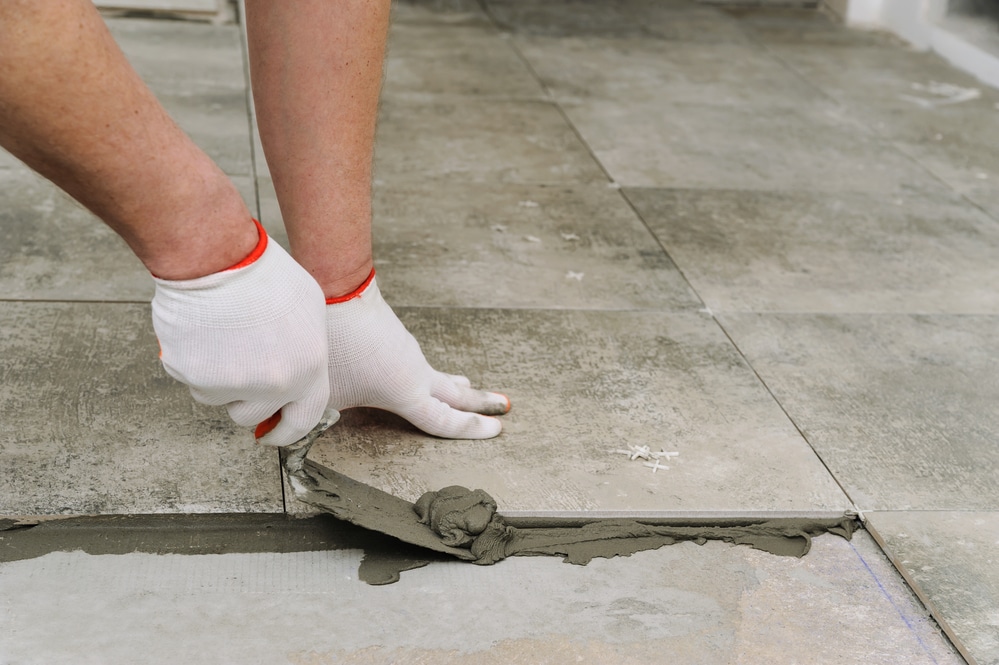 By definition, floor stripping is the process of removing floor wax or sealant. It is the procedure before a floor finish is applied, which is required to ensure better results in floor care maintenance.
What is Floor Refinishing?
Refinishing a floor is defined as giving the floor a facelift. Refinishing concrete floors involves removing its current varnish, wax, seal, and stain. It sands down the floor's top layer to expose the bare area and natural grain. After accessing its natural state, professional floor contractors apply fresh paint, varnish, or other flooring preferences of the client.
Refinishing a concrete floor adds property and business value. It helps you save money in the long run and make your home look more beautiful.
Why Should You Hire Professional Industrial Garage Floor Stripping and Refinishing Services?
Who doesn't want squeaky clean, glossy, and shiny floors in their working areas? A clean, neat, and tidy working environment promotes positive vibes in your commercial area. It lends refinement and neatness to a business space. However, your in-house maintenance staff that does the sweeping and mopping may be unable to keep the cleanliness with brooms and mops. This is where skilled floor contractors can help you!
Benefits of Floor Stripping and Refinishing
Keeps Your Floor Looking Clean and Tidy
Professional industrial garage floor stripping and refinishing companies use intricate techniques to make your floor look neat. Having tidy and shiny floors adds to the professional look of industrial and commercial spaces.
Keeps Floors Dust-free
One of the most significant advantages of industrial garage floor stripping and refinishing services is that your floor will be dust-free. Dust can be unsafe for your workers as it makes garage floors slippery. Floor stripping and refinishing make your garage floors attractive and safer.
Eliminates Moisture
Moisture can damage your garage floors. It can result in stains that may cause darkening and rotting of floors. Hiring a commercial floor stripping company can protect your industrial garage floors from accumulating moisture. It shields your industrial flooring from moisture and gives them a fresh look and a longer lifespan.
Protects from Scratches and Stains
Generally, all floors develop scratches, marks, discolorations, and other stains over time. Depending on the nature of your business, spaces with constant foot traffic combined with other actions, such as moving furniture or other heavy-duty use, can lead to scratches appearing on your floors.
These activities or movements can leave your garage floor worn out in the long run. When commercial floors start showing stains, yellowing, discoloration, marks, and scratches, some may consider replacing it immediately. However, hold on to that thought. Instead, call a floor stripping service company to fix your floor. Intensive floor stripping and refinishing service can retouch all your garage floor imperfections and make it look as good as new.
Prevent New Stains, Marks, and Scratches
Another benefit of floor stripping and refinishing services is that they save your industrial flooring from new stains and scratches. The refinished flooring creates a seamless barrier over the floor to prevent liquids, dirt, and other sources of floor damage from getting through.
Protects the Tiles from Tile Lifting or Cracking
When floor tiles are constantly exposed to elements like water, moisture, and dirt, they affect how they look and cause severe damage over time. Significant water, moisture, soil, and dirt damage can cause breakage or your floor tiles to lift and become loose. Floor stripping can prevent such damage.
Adds Durability and Longevity
Refining your industrial garage floors will make them more durable and resistant to scratches, stains, and other signs of wear and tear. Refinishing garage floors helps increase their longevity, making it worth the investment. It allows you to hide imperfections and minimize the appearance of marks, especially from vehicles and other heavy-duty equipment you may have. Industrial garage floor stripping and refinishing will keep your concrete floors looking good for years.
Reasonable Prices for Repair Services
When floor problems appear, you might think that the only solution to repair your industrial floors is to pour new concrete or slab replacement, but that is not the case. Resurfacing your commercial floors is an affordable way to fix them while maintaining your budget.
Removing old garage floors and pouring new ones will cost you time and money, which may cost more for your business. Instead, revive your existing industrial garage floors by replacing damaged sites with floor stripping and refinishing services. Resurfacing your commercial concrete flooring will save you time and energy. There is no need to manually remove all the old concrete and start from the beginning.
Industrial garage floor stripping and refinishing will create a smoother, better surface that will last. Commercial concrete floor refinishing creates a firmer texture that will cost you less.
Customize Your Commercial Floors
Not only will stripping and refinishing services repair your commercial concrete flooring, but you can also use them to customize your look. It will make your spaces look and feel more personal for all guests who step inside. Industrial garage floor stripping and refinishing services come in various brands, tints, designs, and colors to help you achieve the industrial garage floors that you want for less.
Conclusion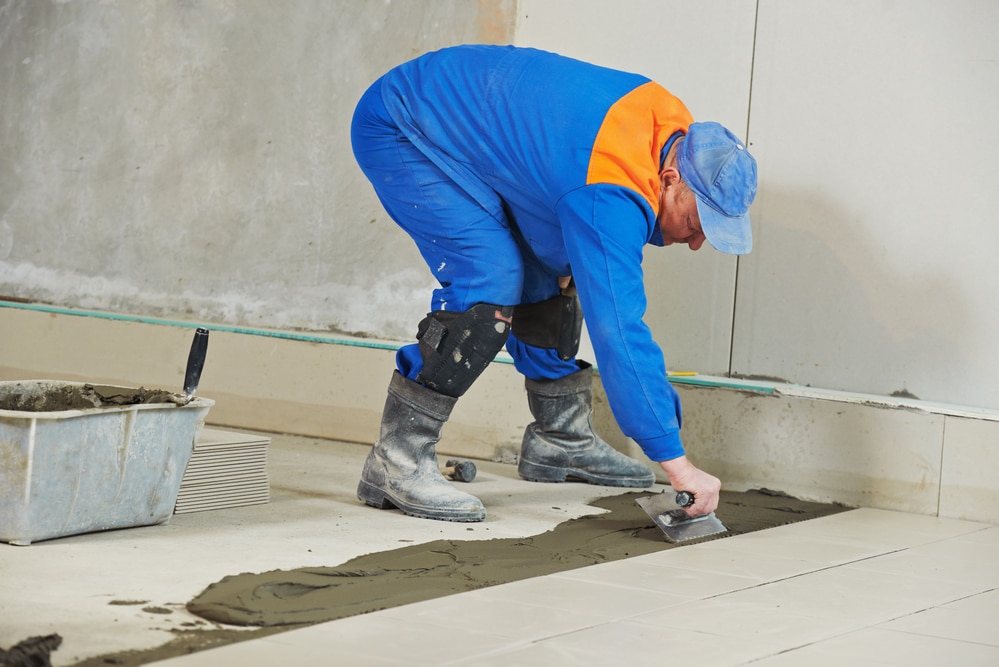 When the floor looks worn out, or you notice discoloration, it is time to consider industrial garage floor stripping or refinishing. Doing so will make the floors look fantastic for your staff, employees, customers, and commercial or industrial space visitors.
Your concrete floors will be mopped and cleaned with ease. Consistent care and proper maintenance will keep your flooring looking great in the long run. Industrial garage floor stripping or refinishing services help prevent damage to the concrete floors.