If you want shiny, no-wax, and minimal-maintenance flooring, polished concrete floors are your best choice. Concrete polishing professionals like us at Floor Doctor can polish concrete surfaces, whether new or old, to a high-gloss level with the right floor polishing equipment and tools, training, and experience. It's no surprise that retail stores, commercial warehouses, office buildings, and homes are recognizing the attractiveness of these smooth, high-luster floors and starting polishing old concrete floors or installing new ones.
What Is Concrete Polishing?
The term "concrete polishing" describes the cleaning and restoring of concrete floors. Concrete polishing is similar to re-sanding wood if you've ever done it. It makes use of a high-efficiency polishing tool with progressively smaller grits. The dull-looking concrete surface may be quickly and effectively sanded down to the desired level of brightness using these fine grits and discs with embedded diamonds.
Got questions about diamond-polished concrete floors?
If you need more information about diamond-polished concrete floors, our friendly and knowledgable team is here to help.
Fill in your name, phone, and email, and we'll respond quickly.
What Are The Benefits Of Professional Concrete Polishing?
Polishing old concrete has seen a surge in popularity in recent years for a variety of reasons that are well justified. If you're new to this, you should know that polishing concrete provides a variety of benefits, ranging from those that are useful to those that are cosmetic.
Are you interested in learning why this type of flooring technology has consistently won the hearts of so many people? After reading about the top advantages of concrete polishing, consider using it for your subsequent home remodeling project or new construction.
It Lessens the Likelihood Of Falls And Slips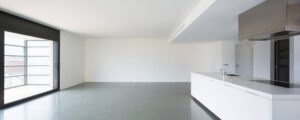 Professional concrete polishing involves mechanically sanding the concrete surface to level it properly. Most people believe that having their floors polished to such a high sheen that it creates an image resembling a mirror will jeopardize the safety of anyone walking on it.
They overlook the fact that concrete floors that have been carefully polished offer improved visibility and an overall degree of friction that would reduce the possibility of someone slipping and falling.
In case you are unaware, the finish provided to these flooring systems makes them less slick when wet. No matter the flooring type you have, it's never a bright idea to let spills go unnoticed. However, because polished concrete has a bright surface, you can quickly clean up spills or mishaps because they are visible.
It Can Stand The Test Of Time
It is possible that having your current concrete floors polished by a professional will extend their lifespan more than using other conventional replacements. This is one of the greatest things about having your concrete polished. It features a durable surface that was specifically designed for these kinds of operations so that it can withstand the daily use of heavy machines or significant foot traffic.
Because polishing old concrete makes these floors resistant to abrasions, cracks, stains, and spills, you won't have to worry about them deteriorating or requiring refinishing in the near future.
Polished concrete floors will last a long time if skilled specialists do them. Additionally, they may maintain their beauty for up to 15 years without any upkeep.
It Enhances Reflectivity
If you want to save energy costs, polishing old concrete is a great solution for homes and business owners. Professionally polished concrete, in contrast to other flooring choices, has reflecting qualities that can improve and optimize ambient lighting in your home or business.
It Can Dramatically Improve The Aesthetics Of Any Space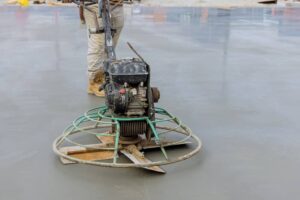 The fact that polished concrete may significantly improve the visual value of residential and commercial areas is the main factor in people's decisions to use it. Because its surface may easily withstand harsh treatment, polished concrete can maintain its beauty for many years. Even if your children and dogs are often playing in your living areas, you won't have to fret about ugly stains, scratches, or torn carpets from the pets.
Old Floors Look Even Better
When restoring the state of your present flooring, it's worth noting that polishing old concrete is safe and devoid of poisonous or dangerous chemicals. You only need to mechanically grind and polish your floors; you won't need to remove all of your flooring completely.
Reduce Tire Wear Without Plant/Production Shutdowns
Tire abrasions would be caused by the rough and uneven surfaces of natural concrete flooring, leading to them wearing out more quickly. In the production area, polished floors level seams and smooth the whole surface. It avoids wear and tear on the tires and flooring, saving you money on the machinery and avoiding fixing any damage the wheels may have caused to the floors.
What are the Cons of Polishing Old Concrete?
Hardness
The hard surface of this material, which won't cushion or "give" beneath feet and is difficult to stand on for extended periods, is another downside of its strength and longevity. However, anti-fatigue mats can be placed where staff members spend a lot of time standing about to help relieve the discomfort from standing for long periods on polished concrete floors.
Coldness
The inability of concrete flooring to effectively retain heat is another problem. As a result, the floor's surface will feel colder in the winter than ceramic tile or natural stone flooring, although not significantly so. This problem can be solved by reducing heat loss by burying radiant heating wires in concrete flooring. The best part is that you'll often pay less for electricity than a forced-air system since radiant heating from a polished concrete floor uses less energy to provide the same degree of warmth.
Moisture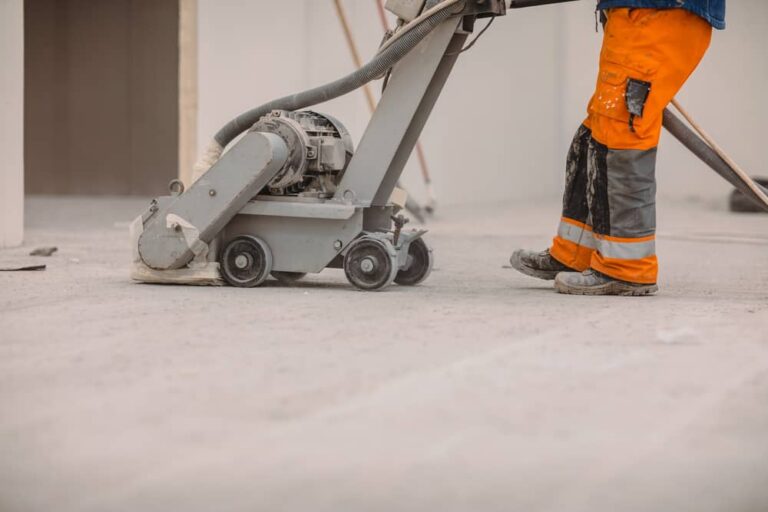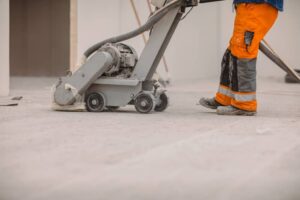 Concrete floors are highly susceptible to moisture intrusion if they are improperly polished and sealed. If the liquid successfully penetrates a concrete floor's pores, it may remain there and encourage mold formation or mildew. You shouldn't worry about this if a reputable expert installs your polished concrete flooring.
Loudness
Unlike natural stone flooring, ceramic tile, and some hardwood or bamboo flooring, polished concrete floors can be noisy. Rugs, thick curtains, acoustic wall panels, and other furnishings that absorb or deflect sound can be used to quiet the area.
What are the Design Options Available for Polished Concrete Floors?
A breathtaking variety of possibilities are available for coloring, scoring, and designing radial lines, bands, grids, borders, and other patterns on polished concrete's smooth, reflective surface. The most often used method for improving already-existing polished concrete is stains and dyes.
Because polishing involves several steps, you could select the sheen that best suits your upkeep and aesthetic needs, ranging from satin to high gloss. This versatility and adaptability make polished concrete floors one of the best flooring options for several uses.
Why Do You Need a Professional to Get the Job Done?
More and more house and business owners are choosing polished concrete floors for their newly created spaces or renovation projects to revitalize and update their plain-looking concrete surfaces. But it's crucial to remember that polishing old concrete or installing new concrete floors is a job that calls for the experience, training, and skills of a qualified and registered contractor.
Professionals like us here at Floor Doctor use the proper industrial tools for the work, and we have the training and experience necessary to effectively satisfy all of your concrete polishing demands.
Concrete polishing services weren't as widely used in the past as they are now since the majority of people couldn't afford them. However, many homeowners, as well as entrepreneurs, now have easy access to concrete polishing services as a result of recent advancements in technology. This means that your concrete floor vision will eventually materialize at a very reasonable cost.
Polishing Old Concrete and Installing New Concrete Floors Made Easy with Floor Doctor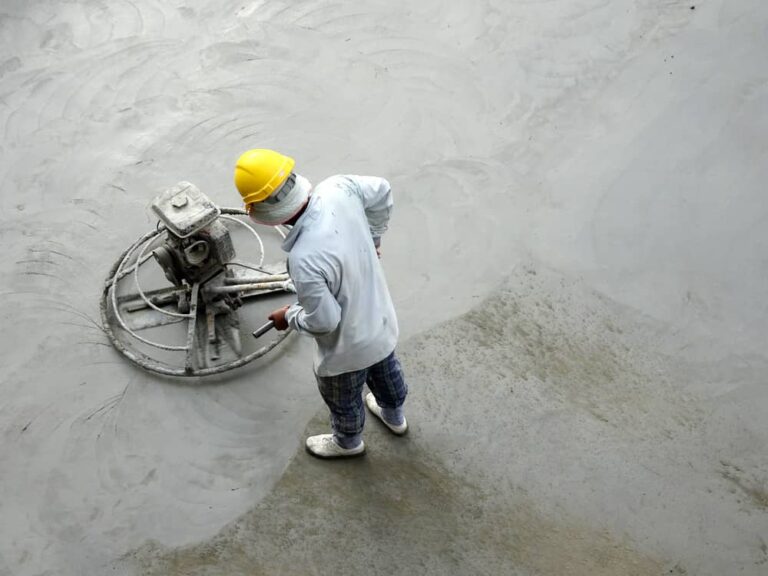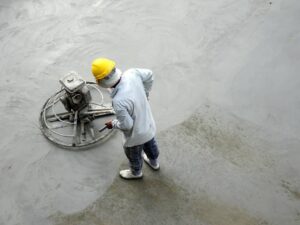 Here at Floor Doctor, we have always aimed to provide superior concrete polishing services that exceed the expectations of our clients. Our trained staff is dedicated to delivering the highest level of craftsmanship and attention to detail, ensuring that every job we do shows the beauty and longevity of polished concrete.
We have seen the revolutionary impact of concrete polishing throughout the years. From residential residences to business establishments, our services have given worn-out concrete surfaces new vitality. We have the experience to bring your concrete flooring vision to reality, whether it's a polished floor that enhances the beauty of your living room, a shiny showroom that impresses your clients, or an industrial environment that demands a robust and low-maintenance flooring solution.
Our commitment to customer satisfaction is what sets us apart from the competition. We believe in long-term client relationships built on openness, quality service, transparency, and trust. We will help you every step of the way, from the minute you contact us for a consultation to the final walk-through of your completed project, ensuring that your preferences, needs, and budget considerations are satisfied. Call us today!