The days of slate gray concrete slabs being the sole option for flooring, driveways, pathways, and patios are long gone since the dawn of decorative concrete flooring. Various alternatives now exist for using concrete to give a decorative touch to any residential or business structure. Traditional concrete may now be stamped, stained, tinted, polished, and even resurfaced after it has been placed.
Concrete floors, entryways, worktops, patios, pool decks, and other components of commercial and residential facilities are now embracing unique designs. Decorative concrete flooring, when correctly constructed, may provide an ornamental architectural element to practically any design.
Stamped Concrete
Contractors can use equipment to imprint various designs onto freshly poured concrete. These often imitate the appearance of stone or brick pavement at a fraction of the expense. Stamped concrete adds texture to virtually any interior or exterior concrete pour. It may be used with concrete hues and a variety of impressions. Stamped concrete can be used with other textured materials such as tile, wood, or stone by using patterns and colors.
Stained Concrete
Stained concrete, which comes in several colors, could turn the uninteresting grey standard concrete tint into various color schemes. Highly innovative stained concrete applications can replicate various natural items such as leather, wood, marble, and natural stone. It is an excellent decorative concrete flooring option for improving the appearance of pathways, patios, driveways, and other floor surfaces.
Concrete Overlay
Decorative concrete flooring options, like the concrete overlay, can effectively refresh worn, damaged, or deteriorating concrete. This decorative concrete flooring could also improve the surface of the concrete both outside and inside, giving it a total facelift. Concrete overlays are a less expensive alternative to replacing old concrete. New technological developments increase the overlay's performance, with improved aesthetic attributes and great wear and tear resistance.
Polished Concrete
Contractors may now add a high-gloss polished ornamental accent to concrete floor surfaces thanks to breakthrough polishing equipment technology. Adding a high-gloss finish to the concrete surface eliminates the need for additional coatings or waxes to keep the surface looking polished. Many homeowners and commercial properties, such as retail businesses, office buildings, and warehouses, opt for polished concrete flooring as an alternative to linoleum, granite, tile, and marble. It imparts a decorative shine that mimics the look of highly polished stone.
Resurfacing
For a damaged or discolored concrete surface, removing and replacing it is no longer the only choice. The concrete may now be completely resurfaced, saving money while improving its beauty.
The only limit to improving concrete's aesthetic features is creativity. There are several methods for transforming concrete into stunning ornamental patterns.
History of Decorative Concrete Flooring
Once it was established that metallic oxide hues do not fade due to UV exposure from sunshine (early in the twentieth century), craftspeople began employing pigments to color concrete.
Concrete producers began developing novel building facades between 1900 and 1920. Precast builders were among those who utilized colors and stains to improve the appearance of plain concrete.
While some producers decided to blend colors into new concrete for casting, others immersed the entire casting in chemical stain-like solutions.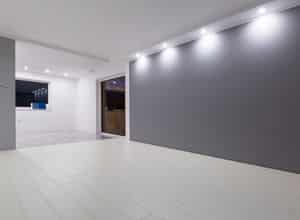 The introduction of colored concrete underlined the necessity for it to be manufactured in batches. Contractors desired a composition that would not only mix uniformly with concrete but also establish a permanent bond in cement paste, resulting in a long-lasting gloss.
Mason Scofield, a young engineer from Chicago, began creating colors for ornamental concrete in 1915 to accommodate the expanding demand for pigments. The company subsequently called L.M. Scofield, left an indelible influence on the history of decorative concrete flooring. Color hardness goods included cement, color wax, aggregate spread (to help in coloring and hardening the surfaces), chemical stains, and sealers.
Scofield relocated the firm to Los Angeles in 1920, believing that the southern California market would be amenable to ornamental concrete. This change proved to be quite profitable. Celebrities such as Groucho Marx, Mary Pickford, and Charlie Chaplin began using Scofield's colored concrete products in their houses, causing ornamental concrete to gain popularity.
Stamped Patterns Are Being Introduced
The next key development to spark interest in ornamental concrete was a set of tools and a stamping method.
Today regarded as the "Father of Stamped Concrete," Brad Bowman brought texture and embossing to the field of artistic concrete some 70 years ago. This meant that plain concrete could look like brick, slate, flagstone, wood, tiles, and other materials. He invented and patented the equipment and techniques used to generate stamping patterns.
With time, many patterns of decorative concrete flooring began to flood the market at reasonable costs. The sheer number of designs and colors available, ranging from acid and transparent stains to high-quality dyes, took the world by storm. The best aspect was that this form of ornamental concrete was appealing and long-lasting.
Stamped patterns are currently popular for patios, walkways, driveways, pool decks, and even inside flooring.
Benefits of Decorative Concrete Flooring
If you're wondering how decorative concrete flooring can benefit your property, here are a few advantages you should be aware of:
Design Options That Are Versatile
Decorative concrete flooring offers far more design options than other floor finishes today. Concrete contractors now have many texture and color options thanks to material mixing and setting advancements. You can select from various design options such as acid etch, stamped pattern, polished finish, splatter texture, and much more, which is impossible with other floor finishes. Decorative concrete flooring can be used in various applications, including walkways, patios, pool decks, driveways, and so on.
Durable
Decorative concrete flooring can extend the life and strength of concrete surfaces. These material characteristics allow it to withstand physical impacts to a large extent. Furthermore, even when used daily or with high foot traffic, high-quality decorative concrete flooring is not prone to scratching, a common issue with hardwood and vinyl floors. As a result, by investing in decorative concrete flooring, you can save significantly on maintenance, repairs, and replacements in the long run. This material is also resistant to dust, mold, and other allergens, allowing you to create a healthy and safe environment for your family or employees.
Less Upkeep is Required
Decorative concrete flooring requires very little upkeep. It does not require regular coating or polishing, and spills on decorative concrete surfaces are extremely simple to clean up with soap and water. Because the material is moisture resistant, you won't have to worry about stubborn stains soaking into the floor and destroying it completely. Cleaning your decorative concrete flooring is as simple as sweeping the surface whenever needed. Even better, you can purchase a robot floor cleaner and leave it to clean for you.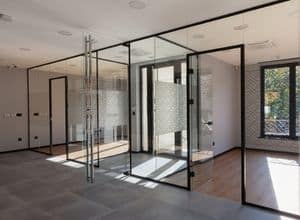 Improves Aesthetic Appeal
Gone are the days when concrete was just known as a big slap of grey-colored surface used as the base for carpets, wood flooring, tiles, or other surfaces. With decorative concrete flooring, you can now transform such bland-looking slabs into something extremely beautiful, which can shine without additional materials or decorations covering it.
Decorative concrete flooring contractors can create amazing visual effects using stains, sealers, and dyes. The surface can be acidly stained to add color; use UV-inhibiting materials to prevent decorative concrete from fading during summer months, or create designs and patterns in stamped concrete; your options are endless.
Environment Friendly
Decorative concrete flooring, even concrete in general, is one of the most environmentally friendly options when it comes to flooring. Using the material indoors can promote energy efficiency, maintaining a comfortable temperature, thus reducing energy consumption. Also, concrete floors, when demolished, can be recycled. And by using decorative concrete flooring, you reduce the use of materials like wood and carpets, thus eliminating the need to send them into a landfill.